5 teams of Scouts braved the blistering heat of a July weekend in the height of summer to complete an overnight cycling expedition totalling over 60km.
After meeting earlier in the week for a thorough briefing, bike maintenance check and to prep their Group food and equipment Scouts met with their bikes in Muswell Hill bright and early on Saturday morning- the aim to beat the hottest weather of the day expected during a record breaking heatwave!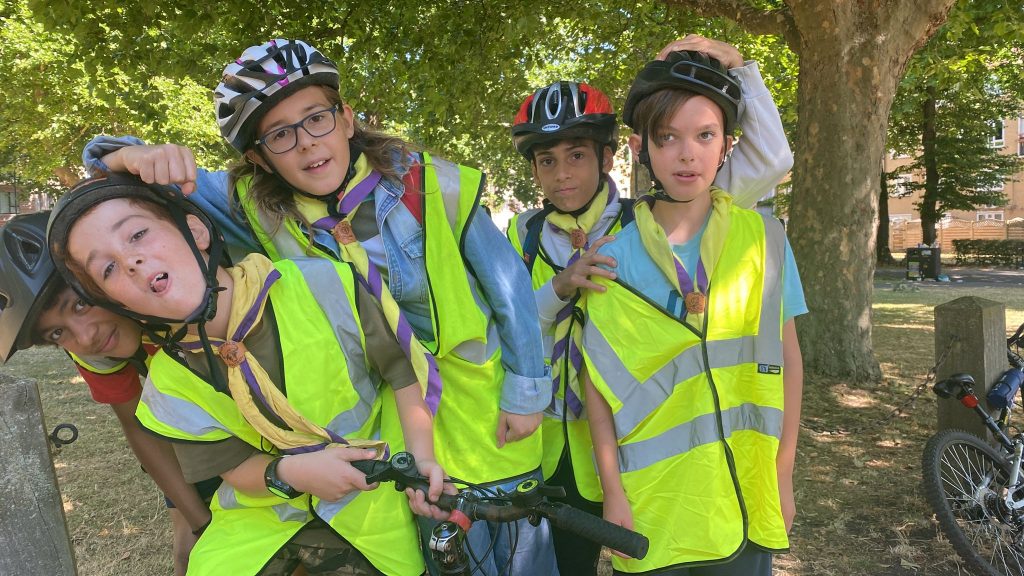 Many many litres of water, a few punctures and some first aid practise later, everyone arrived at our overnight camp based at ESSA Water Activities Centre which allowed for a much needed refreshing dip as teams built rafts from scratch to retrieve various essential camping items inconveniently deposited by leaders in the middle of the lake!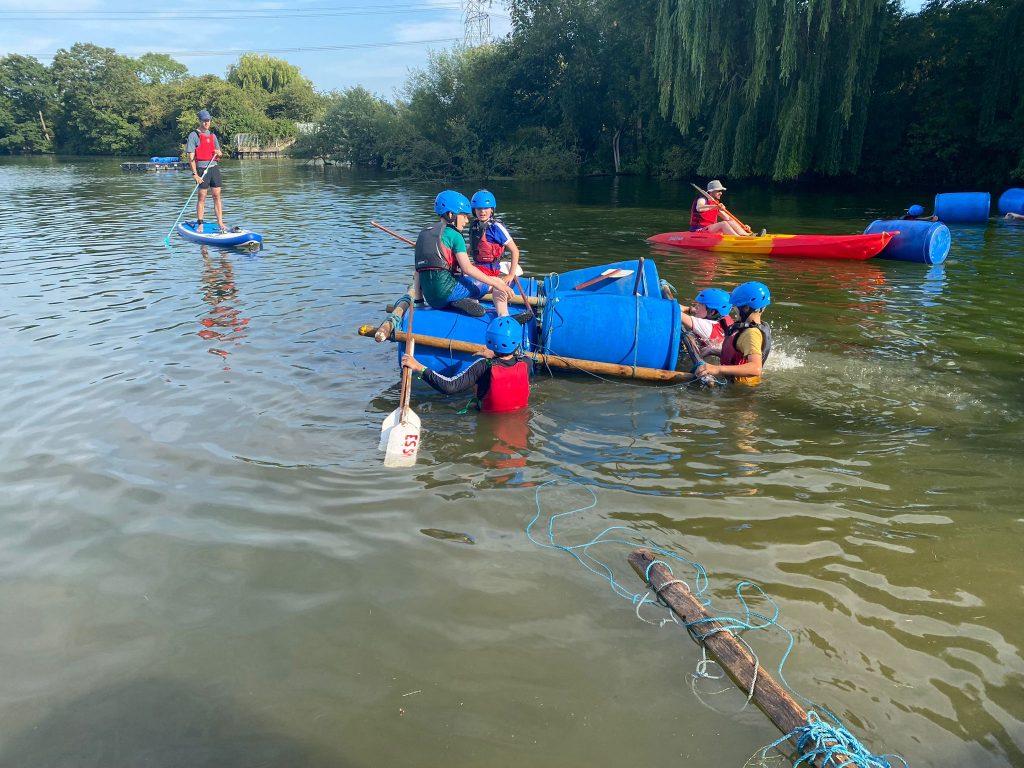 After lashings of pasta, cake and haribo, teams gathered around the campfire for the evening before heading to bed for an early night after an exhausting day (a plan on slightly interrupted by the local neighbours and what we sounded like a wonderful party from 1-3.30am ish!).
Tents down, breakfast demolished and lunches made everyone was back on two wheels heading North to Welwyn Garden City for a slightly shorter but no less challenging day.
In various states of exhaustion the train or minibus trip back home was much appreciated end to a successful expedition.