Sunday 8th November 2020 (10.50am – 11.10am)
Remembrance Sunday- Group Online Event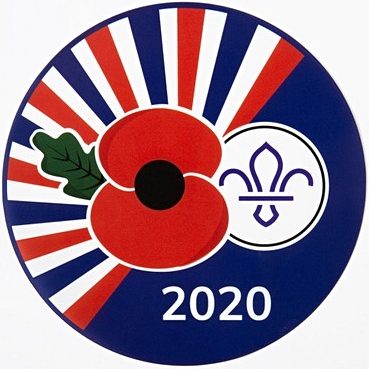 Our annual Remembrance Sunday Parade is an important occasion in the group calendar but for obvious reasons this year, the traditional public memorial service will not be taking place.
We still feel this is an important event to mark so plan to come together as a group for a short act of remembrance virtually so would like to invite and encourage members of all section to join us for this.
The event will take place as an online stream. Video calls are challenging at the best of times and as a group wide event there will be lots of us online so we'll be relying on good behaviour and respect to make it work. We are hopefully that everyone can enter into the spirit of the occasion for this very short time and play their part to make it a success.
Uniform: This is a formal occasion so members should join the video call with full, smart, top half uniform including your group scarf as well as a poppy on display.
Technical Information: The event will be hosted via our Google Classroom online set up.
Those of you who joined in with our virtual programme during the Summer Term will be familiar with how this works, and your logins have not changed.
If you are new or have forgotten you can find information on how to access your account, including a set by set guide here; 9thmuswellhill.org.uk/return-to-scouting/virtual-scouting
How to join on the day:
1) Head to meet.google.com
2) "Sign In" via your 9th Muswell Hill Google Account (you will not be able to join using a personal, school or parents Google Account).
3) Shortly before the start time, the event will show in the bottom right hand corner of your screen as "scheduled". Click on this green bar and then "Join Now".
4) Please turn your video ON, your microphone OFF, and ensure you are in a quiet area of your house to avoid background noise or distraction.
If you have any question about getting set up, have forgotten your password or are struggling to login in please get in touch with Dan (dan@9thmuswellhill.org.uk) as soon as possible so we can help you- do not leave it until Sunday morning as we might not be able to get thing sorted in time!