For our final meeting of the term all Squirrels, Beavers, Cubs and Scouts came together to bounce, jump and slide our way into the Summer break.
As has become tradition for the last meeting of each term all six sections met together for a shared activity. After a busy few months with loads of event and activities, we made the most of the amazing weather and headed outdoors at Scout Park for a relaxed evening of fun and games with giant inflatables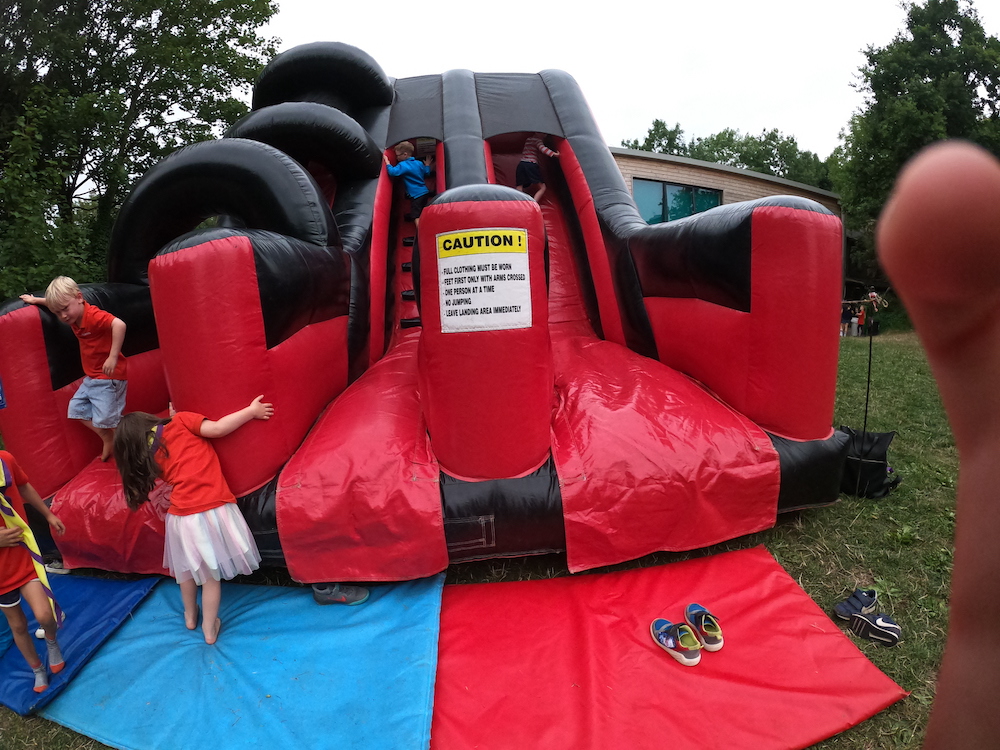 Taking advantage of the opportunity to bring all of our members together we celebrated the successes of the term handing out a record number of badges along with Chief Scout Awards.