The (very) early hours of Saturday 16th October saw 19 Scouts and leaders gathering at Scout Park before first light to bundle into the minibuses heading for Braidwood Scout Campsite, the start point of the Chiltern 20- Greater London North Scout Counties flagship navigation competition run annually for almost 40 years on an undisclosed route in the Chiltern Hills.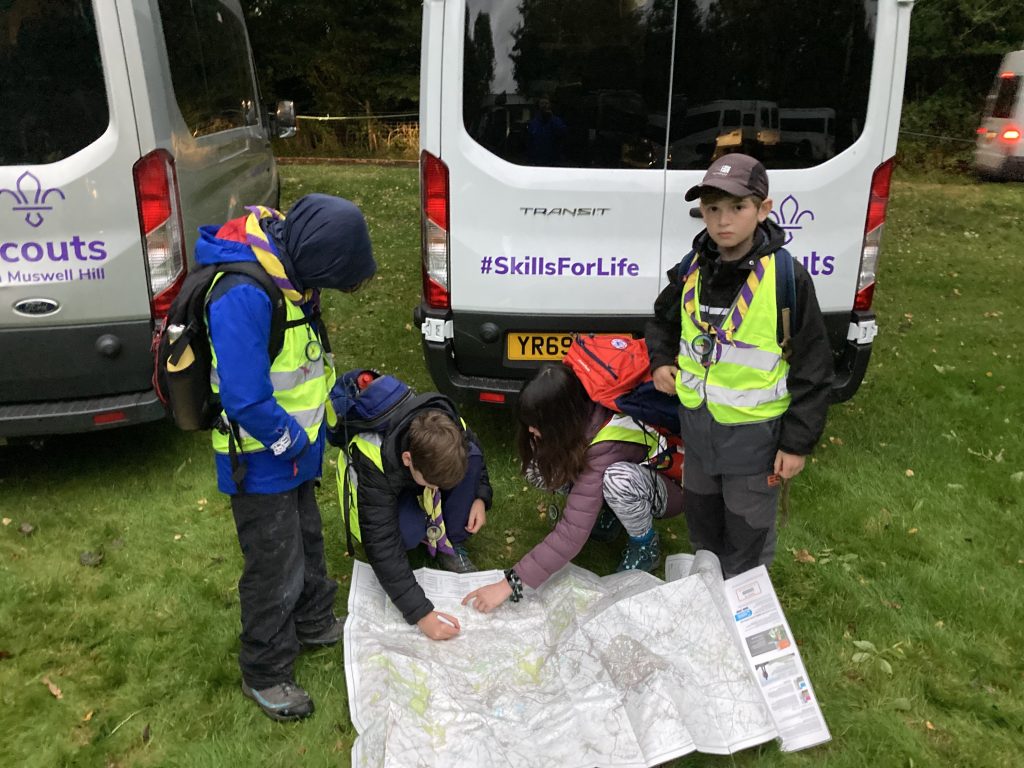 Our last visit to the event was in 2019 (owing to cancellation of the event in 2020 we ran our own inter- troop competition last year in the brief respite between seemingly never ending lockdowns!) and this year we entered 3 teams into the event all tackling the 20km "Senior" route.

Training had been underway since the start of the Autumn Term this year to encourage Scout participation and hone navigational skills. This included two troops nights dedicated to navigation and orienteering as well as snapshot hill walking skills workshops to kick off each weeks meeting covering use of What 3 Words, OS Locate, emergency procedures, first aid, pacing and bearings. All this was then bought together with a training hike in a familiar area of the Chilterns two weeks before the event consisting of intense leader led briefings and solo nav legs over a distance of 10-15km in small groups.

Despite a drizzly start the weather turned to almost ideal hiking conditions and our teams settled into an enjoyable walk in the Countryside returning some hours later a little muddier than they'd started, totally exhausted. Suffice to say we enjoyed a particularly quiet minibus ride home.

Huge congratulations must go to Team 12 (… the Village Green Preservation Society) who decided that a 20K walk wasn't quite ambitious enough and jogged a significant portion- a decision that almost certainly secured their crowning position of first place and winning the event trophy- 9th Muswell Hill's first appearance on the leader table for the Senior event.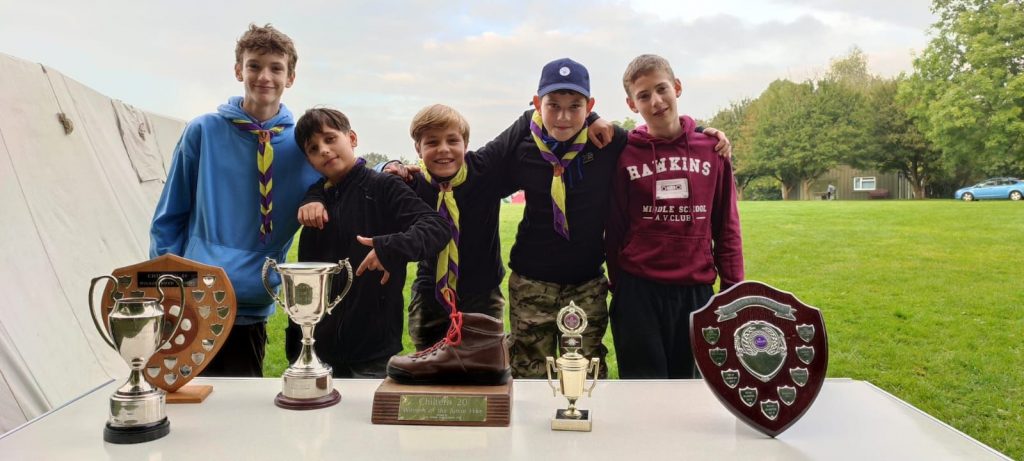 Teams 22 (Muswell Hillbillies- Junior) and 27 (Set Me Free) finished in 24th and 27th place respectively.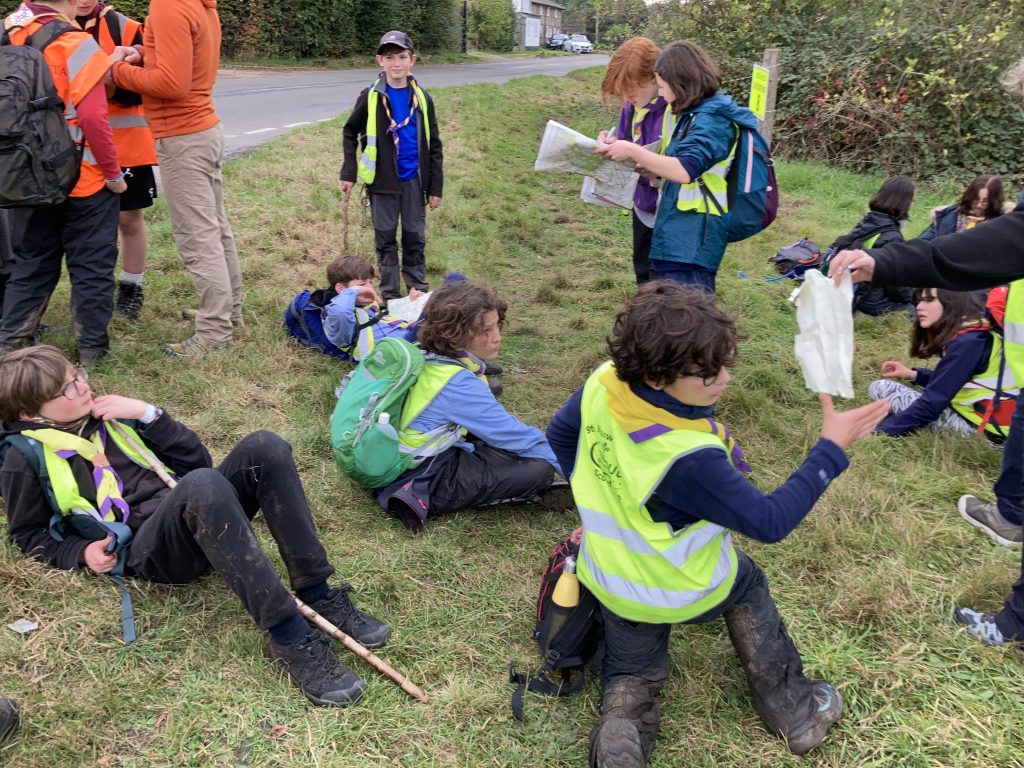 All 3 of our teams finished the routes they set out on as complete team and showed strong teamwork, perseverance and technical skills and represented the Group admirably.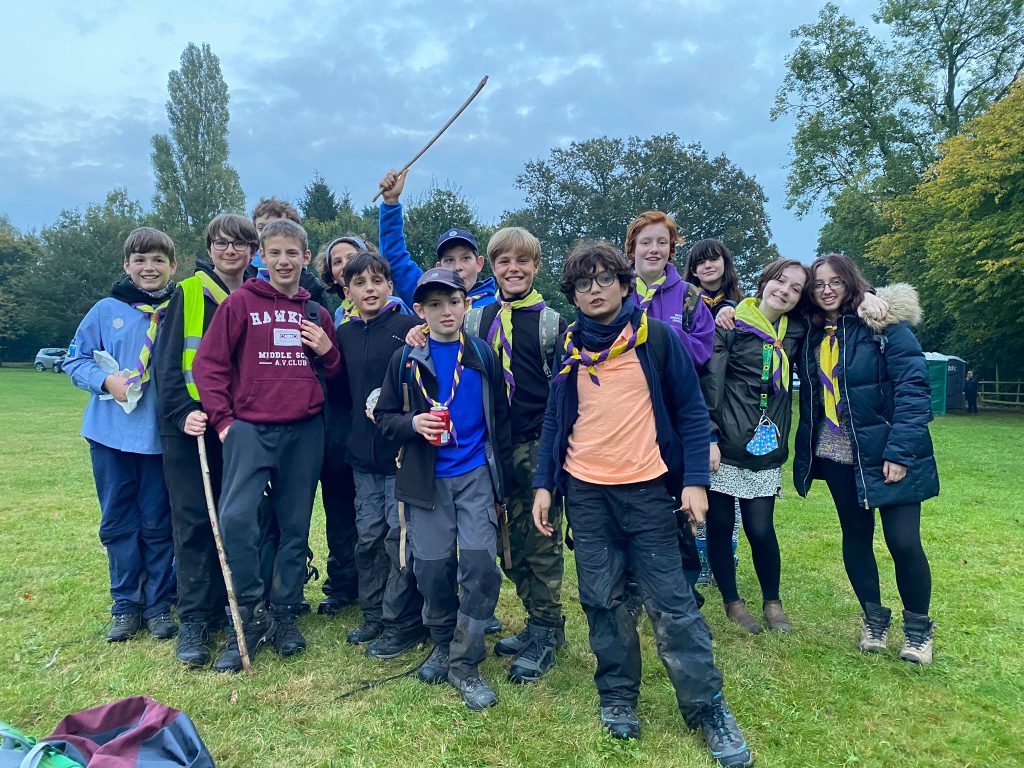 Our Hill Walking programme continues with plans for trips to the Southdowns, The Peak District and Snowdonia as we move in the Spring/ Summer months next year.